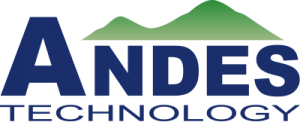 Sponsors
RISC-V Day Online Vietnam 2020 Program Schedule
September 18, 2020 (Fri) 10:00 – 17:00 ICT (Indochina Time, GMT+7)
The hashtag for the conference is #riscv_day.
Schedule is in
Indochina Time (ICT, GMT+7)
T

ime

L

ang

Presentation Title
Speaker | Affiliation
Media
10:00
E
Welcome and Introduction from Moderator    
Takahiro Kitayama*| KAMAKE no SUSUME Corp.
10:10
E
Why Are We Using RISC-V as a Model Processor for University Education?    
Hideharu Amano* | Keio University
Video
PDF
10:40
E
RISC-V: Instruction Sets Want to be Free
Krste Asanovic*, Chairman, RISC-V International / University of California, Berkeley
Video
PDF
11:10
V
Vanguard – the first Open Source RISC-V SoC project in Vietnam
VLSI Technology Page, Quynh Do-ngoc* and Quan Nguyen-hung
Video
PDF
11:40
E
Advanced SIMD architecture derived by applying RISC-V architecture
Yamaguchi Yoshiki*, Tan Yuxi, and Abdelhamid Riadh Ben | University of Tsukuba
Video
12:10
E
RISC-V Linux Distro Status and

Build System for RPM-like System 

Wei Fu | Senior Software Engineer,  Red Hat Software (Beijing) Co., Ltd.Shanghai Branch
Video
PDF
12:40
ー
Intermission
 Intermission
 13:10
V
Microprocessors: X86, ARM, and the future is RISC-V
Thang Tran, Ph.D | Principal Engineer, Andes Technology
Video
PDF
13:40
E
TEE Hardware for RISC-V Implementation
Ckristian Duran*, Trong-Thuc Hoang, Cong-Kha Pham | UEC, Akira Tsukamoto, Kuniyasu Suzaki | AIST, TRASIO
Video
PDF
14:10

E
ASA RISC-V Processor Optimized For Edge AI/ML, Security, Smart IoT Sensors    
Islam Md Ashraful*, ASAMicro
Video
PDF
14:40
E
RISC-V Dedicated High-Performance Computers for Designing Medicine
Makoto Taiji*, RIKEN Center for Biosystems Dynamics Research
Video
15:10
V
Research and Development Activities on RISC-V and its Applications for IoTs
Duy-Hieu Bui* | SISLAB, VNU University of Engineering and Technology, and Xuan-Tu Tran | Vietnam National University, Hanoi
Video
15:40
E
Digital Design in Chisel
Martin Schoeberl*,  Associate Professor, Technical University of Denmark
Video
PDF
16:10
E
New RISC-V Security Directions
Shumpei Kawasaki*, SH Consulting Vietnam Company Limited
Video
PDF
16:40
E
AI: Scale from Edge to Server with RISC-V and Linux
Florian Wohlrab*, Head of Sales for EMEA and Japan, Andes Technology
Video
PDF
17:10
V
Greetings from Organizer (Message Read)
Cong-Kha Pham*, University of Electro-Communications
Video
PDF
Virtual Demo Booth
The virtual demo booth provides opportunities for visitors to "see" demos and ask questions through a live streaming.
Tentative Virtual Booths Plan
A Book of Interest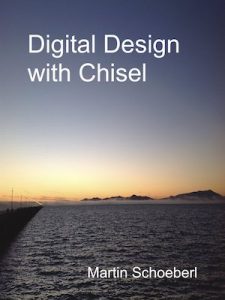 This book is an introduction into digital design with the focus on using the hardware construction language Chisel. Chisel brings advances from software engineering, such as object-orientated and functional languages, into digital design.This book addresses hardware designers and software engineers. Hardware designers, with knowledge of Verilog or VHDL, can upgrade their productivity with a modern language for their next ASIC or FPGA design. Software engineers, with knowledge of object-oriented and functional programming, can leverage their knowledge to program hardware, for example, FPGA accelerators executing in the cloud.The approach of this book is to present small to medium-sized typical hardware components to explore digital design with Chisel. Press here and choose red pill or blue pill. 
Looking forward to seeing you all !