---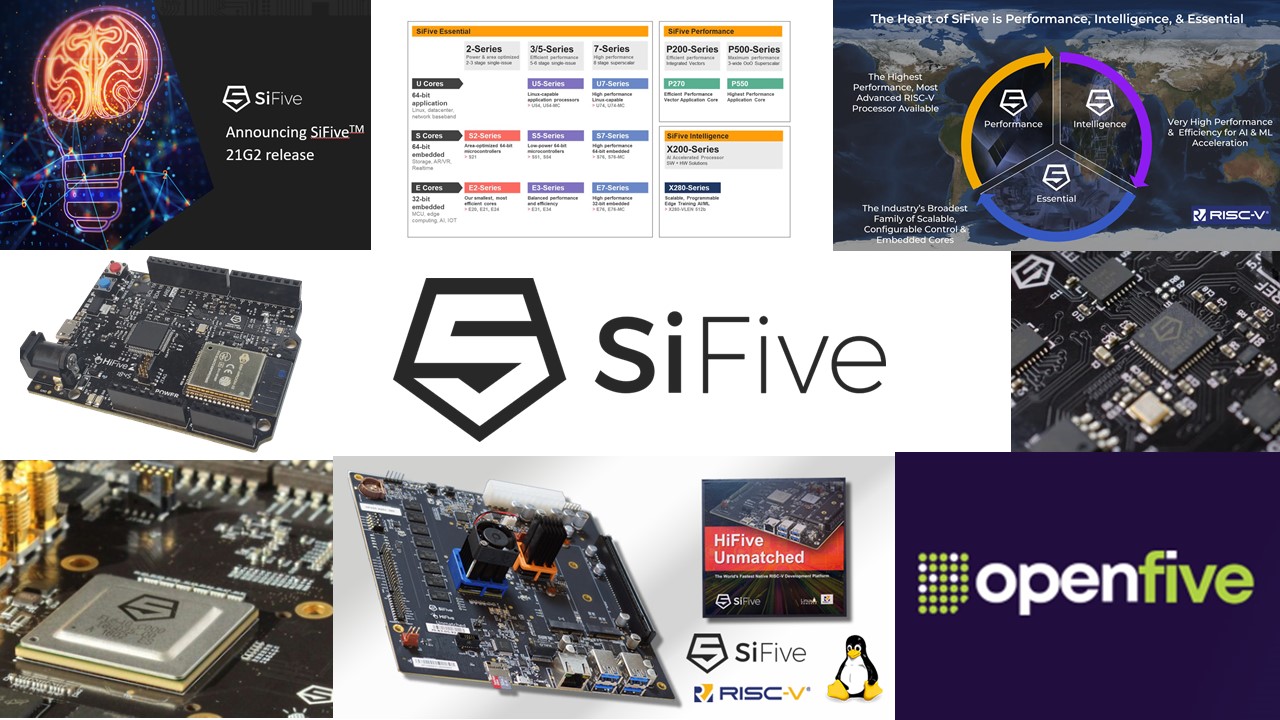 Booth Opens:
Nov. 17 10:00-17:00

Nov. 18 10:00-17:00

Nov. 19 10:00-17:00

Booth Attendants:
LSI Design Service Dept. Members

SiFive, as home of the inventors of RISC-V, is moving forward with developing new product families and technologies.
By SiFive's relentless innovation, 21G2 release offers for designers to evaluate new processor Families cores,
SiFive Performance family cores and SiFive Intelligence family cores.
And many new features and enhancements for SiFive Essential Family cores.
Also, "OpenFive Business Unit", offering Custom Silicon solution with differentiated IP.
We DTS Insight, as SiFive's Japan distributor, shows these updates in this Virtual Demo Booth.
---
Ariel IoT SoC Development Platform Featuring Andes N25F RISC-V Core

Demo PDF

Demo Video

Booth Opens:
Video Demo Only

Booth Attendant:
Florian Wohlrab
Head of Sales EMEA and Japan, Andes Technology

Ariel IoT SoC development platform features Andes N25F RISC-V core, driving lower power consumption in SoC designs for applications including AIoT, wearables and portable devices. Andes has collaborated with Faraday, a leading ASIC design service company, to offer our RISC-V CPU core for the platform. This video gives an overview of the platform and the powerful tools Andes offers to help you develop your SoC products.
---
RISC-V IoT OTA and Root of Trust (RoT) Demo

Demo PDF

Demo Video

Booth Opens:
Nov. 17 13:00-17:00
Nov. 18 13:00-17:00
Nov. 19 13:00-17:00

Booth Attendant:
Hoan Huynh
Senior Software Engineer, SH Consulting Vietnam Company Limited

This demo shows a Secure IoT solution using a Corvette-F1 board, evaluation kit with full support for the 32-bit AndesCore N25 and the AndeShape AE250 Platform, runs Amazon FreeRTOS, which is an open source operating system for microcontrollers from Amazon Web Services (AWS). It uses an ESP32-WROOM board as an external Wi-fi module. ATECC608A-MAHDA chip is integrated such as Trusted Platform Module (TPM) to provide hardware-based endpoint device security.
This demo uses the FreeRTOS MQTT library to connect to the AWS Cloud and then periodically publish messages to an MQTT topic hosted by the AWS IoT MQTT broker. A specific Android application developed by SHC also uses this topic to communicate with Corvette-F1 board to control its on-board LEDs.
---