Filip Szkandera will be on stage at RISC-V Days Tokyo 2021 Spring, which will be held by the RISC-V Association (secretary company SH Consulting Co., Ltd.) on April 22, 2021 (Friday) and April 23, 2021 (Friday).
[Summary of Filip Szkandera's lecture] Date and time: April 22, 2021 13: 30-14: 00 (Japan time)
Free registration site: https://peatix.com/event/1867606/view
Event site: http://riscv.or.jp/riscv-days-tokyo-2021-spring/
Organizer: RISC-V Association and SH Consulting K.K.
This conference has been held annually since 2017, and Philip will be the youngest presenter to this date.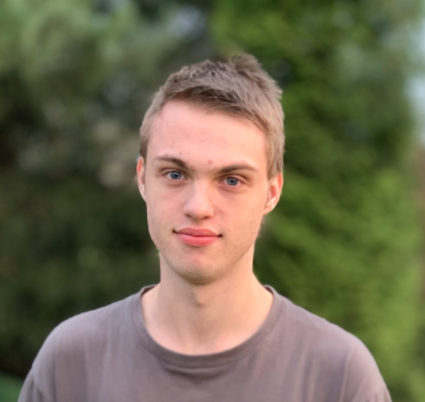 Creating your own CPU is undoubtedly is a feat that requires the full mobilization of your mind, body and intellect. Building even a relatively simple processors requires incredible amount of time and patience. I have also been involved in development hiding in a corporate laboratory alone between 1980 to 1984. My boss visited this lab every 3 days. I have worked 100-200 hours of overtime each month in the maze of soldering measuring instrument drawings, wires, parts and soldering. And when it was over, three years had passed. Three other people were involved on and off my boss was doing logic simulator full time and others were part time. Filip did it all himself and he also created the vga controller and a beautiful packaging. This is amazing. You say you cannot do this or that and it only takes one person who can to walk into your room and you are proven wrong.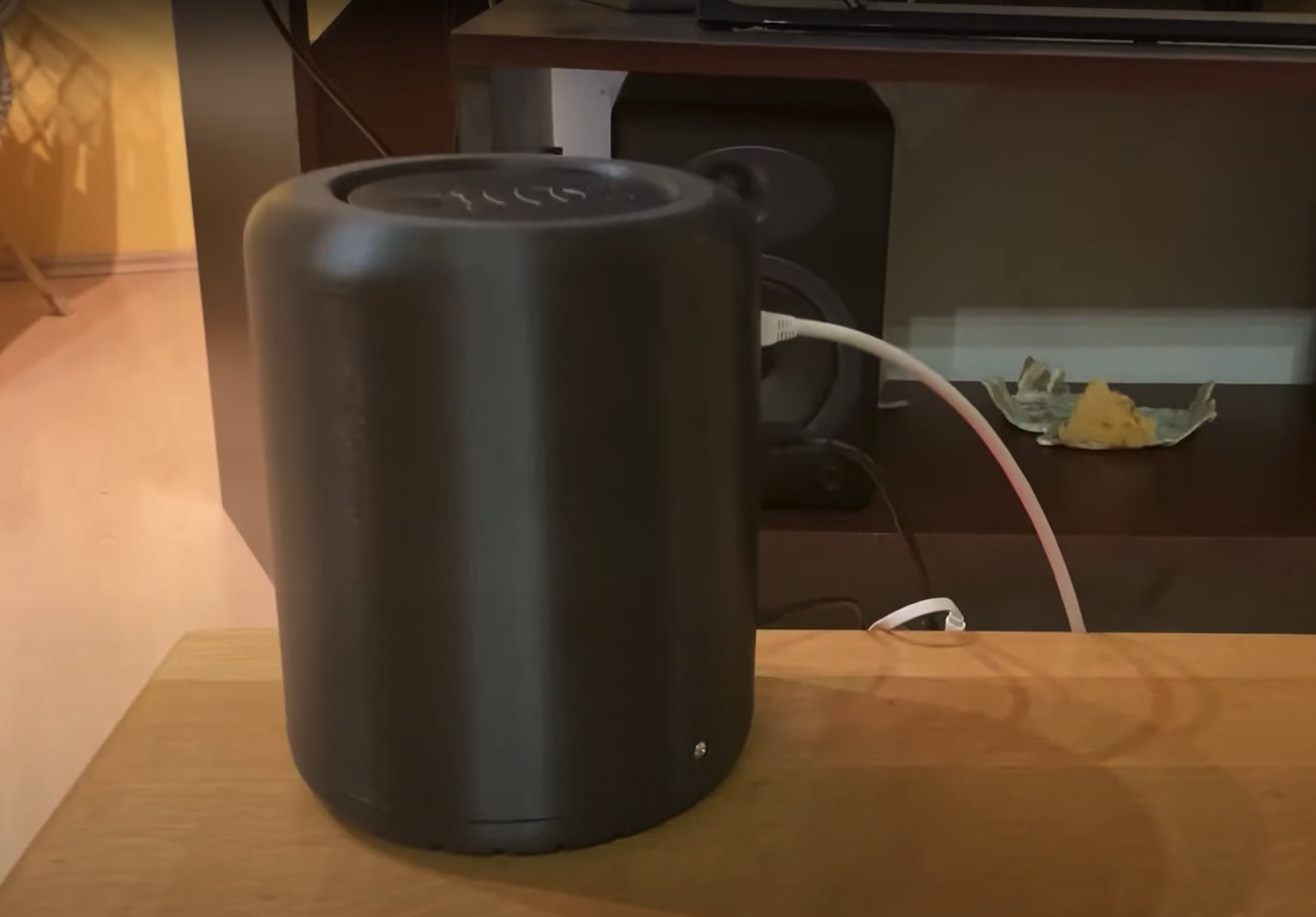 The homemade personal computer "Pineapple ONE" built by Philip is different from the average homebrew computer. It took Filip himself two years to design, debug and assemble a 32-bit RISC-V CPU (Central Processing Unit) and all its associated hardware. However, the result is much better than the Apple computer he built by Steve Wozniak, Steve Jobs, who founded Apple Inc. in 1980. The two Steve "procured" a 6502 CPU from HP's instruments to build a computer. Mr. Philip said that this CPU is also an individual digital logic according to the open industrial standard RISC-V of a new CPU (central processing unit) created by the University of California, Berkeley with a grant from the Defense Ministry DARPA in 2015. It was made by collecting parts.
So far, the only product in the world is a computer with an interactive shell that can run programs written in C and connect to a VGA display. The OS boots up and you can run applications like Pac-Man. A computer-like screen appears in the photo around 1980. This computer screen is published on Youtube.
Youtube URL: https://youtu.be/NUAVKNVrPh0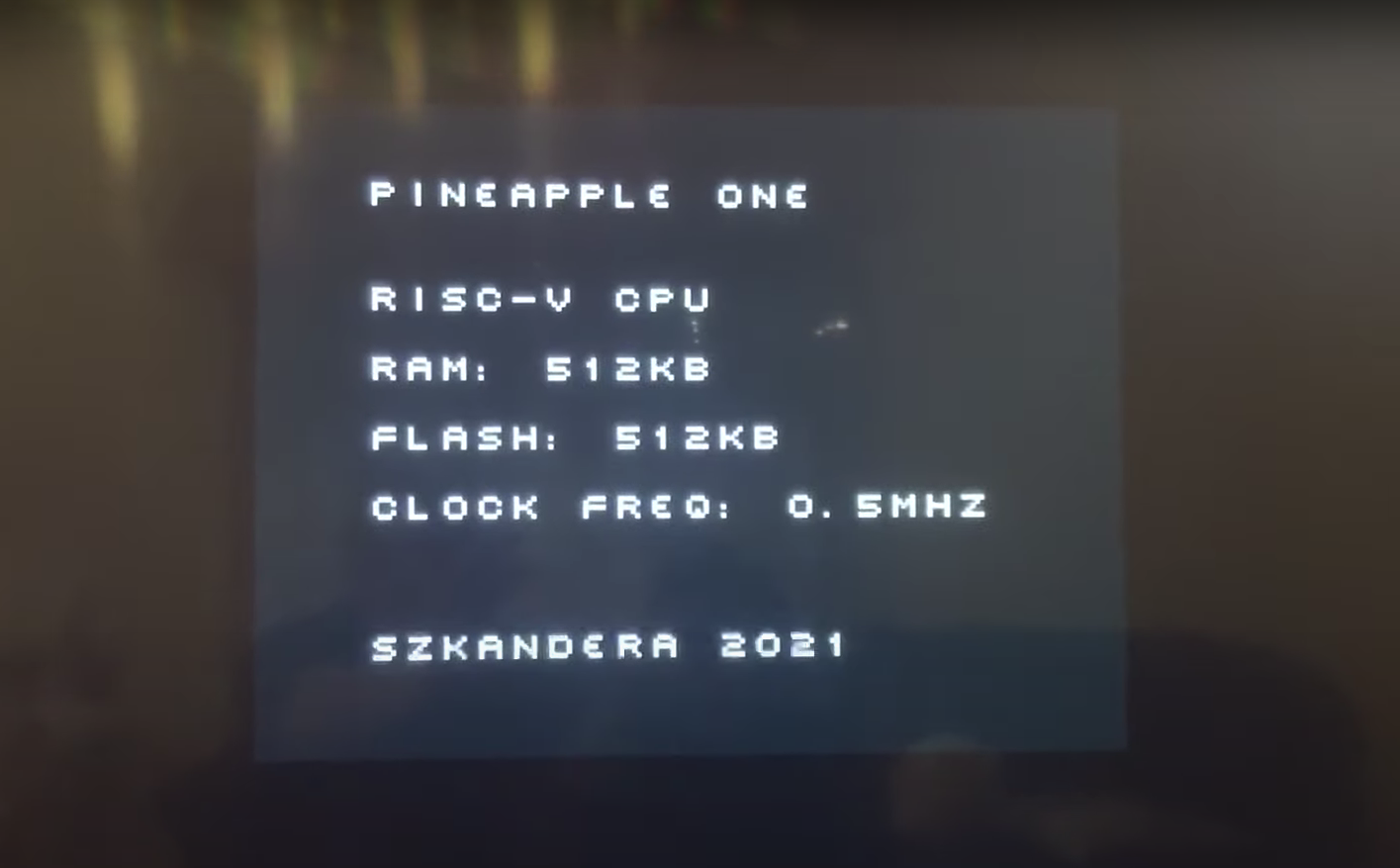 Quoting from the US specialty site Hackaday, "Before you start making schematics, you have to do a logical simulation of your machine for six months and take advantage of the manufacturer's discounts on all your printed circuit boards. I kept it below 100 x 100 mm. He decided to place the nine boards vertically and connect them with pin headers. "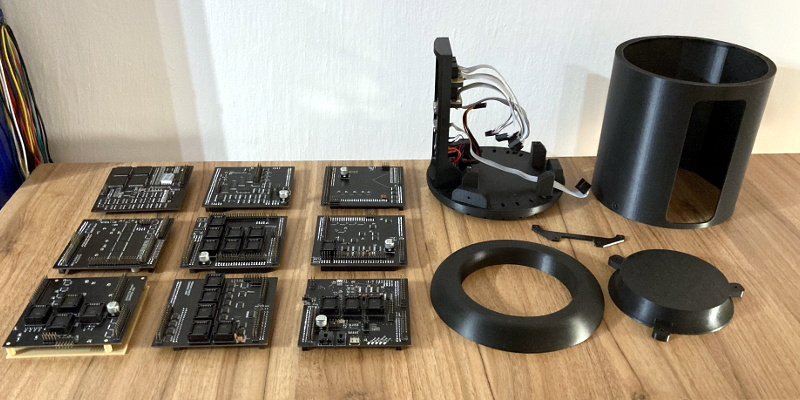 Inspired by Ben Eater's famous 8-bit computer in the United States, Philip created this 500 kHz machine using only individual components. The great thing is that around 1980, when Apple Computer appeared, all the circuits that Steve Wozniac made were realized. The VGA standard is a circuit that performs H / V synchronization, etc. It is a circuit that engineers have worked hard to make even in old NES, mega drive, etc., but this is also built-in. To complete these circuits, Philip created a prototype on a breadboard.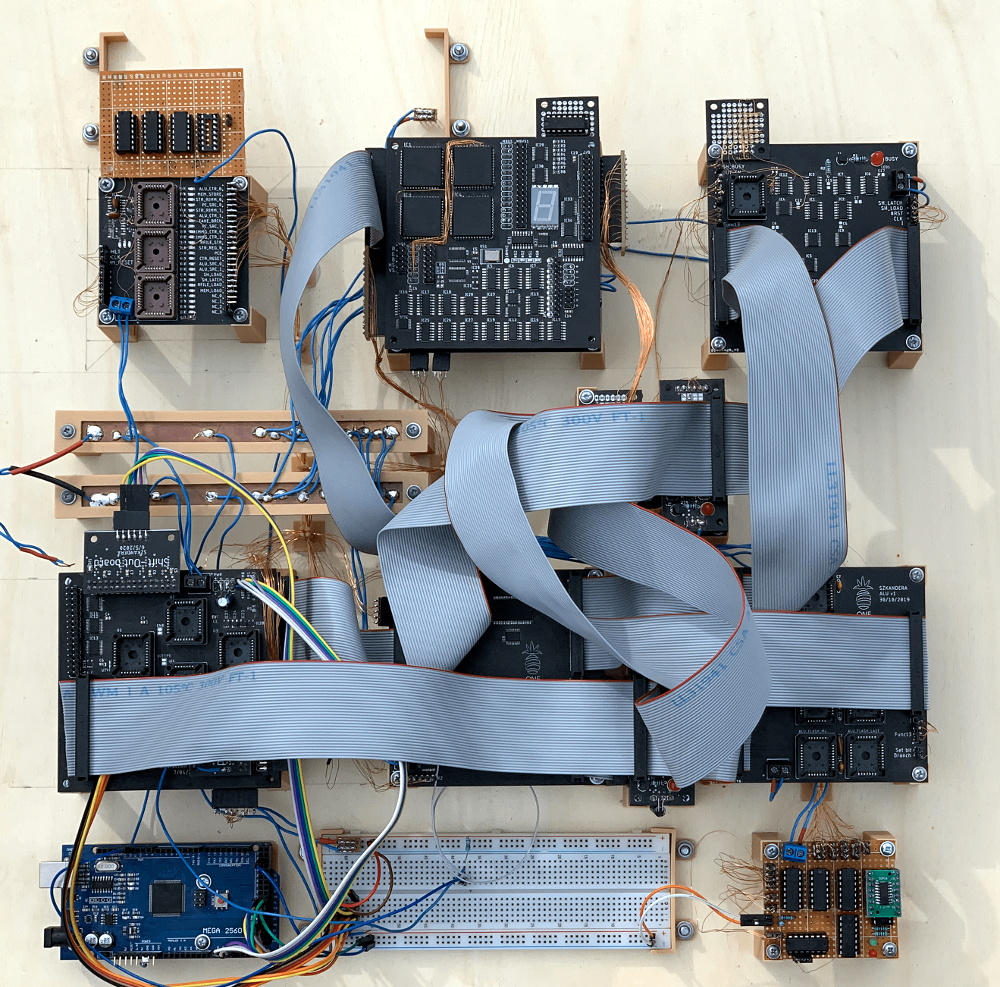 And now we have a computer with a great design that is as good as an Apple computer.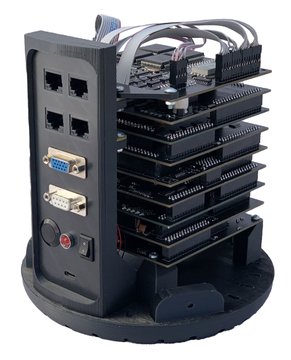 This example illustrates how wonderful the present age we are living in is. A college student can accomplish much more creative activity than the two genius Steves did around 1980. In 40 years, technology has developed and more and more one person can do it. At the meeting from April 22nd to 23rd, at RISC-V Days Tokyo 2021 Spring, the US Defense Research Institute DARPA, such as open hardware standards, open source hardware IP, open source EDA tools, and open source semiconductor manufacturing process kits, We also collected presentations on open source semiconductor design and manufacturing tools being promoted by Google and others. Mr. Philip was also able to build a wonderful personal computer using such open source technology.
[Limited to 50 people] A book that understands RISC-V "RISC-V Original Text-Recommended Risk Five for Open Architecture" 2017 Turing Award Winner David Patterson / IEEE Fellow Andrew Waterman, Translated by Mitsuaki Narita (market price 3,300 yen) Will be presented to 50 people by lottery from those who have registered (free of charge) for participation in RISC-V Days Tokyo 2021 Spring. The first lottery will be held on April 23, and is valid only for those who return the address within 3 days of the winner notification. Shipping will be after the meeting. The announcement of the final recipient will be changed upon shipping. [Book overview] "RISC-V Original-Recommended Open Architecture Risk Five"
Book: 201 pages (237 x 183 mm)
Price: 3,000 yen (excluding tax)
Publisher: Nikkei BP
Release Date: October 22, 2018
Sales destination: Available at major bookstores nationwide and online shopping sites such as Amazon [Overview of the event] English name: RISC-V Days Tokyo 2021 Spring
Date and time: Thursday, April 22, 2021 to Friday, April 23, 9:00 to 17:00
Venue: Online Live Interactive
Participation fee: Free
Capacity: 1000 people (advance application required)
Organizer: RISC-V Association
Secretary company: SH Consulting Co., Ltd.
Detailed description of the event program: http://riscv.or.jp/riscv-days-tokyo-2021-spring/
Registration application URL: https://peatix.com/event/1867606/view [Overview of the secretary company] Company name: SH Consulting Co., Ltd.
Representative: CEO Shunpei Kawasaki
Location: 7-18-13-502, Ginza, Chuo-ku, Tokyo
Representative phone: 03-3833-3717
URL: http://swhwc.com/
E-Mail: info <at> swhwc.com
Business: Software contract development, wireless IoT device rental, open source event held [Inquiries regarding this matter] Company name: SH Consulting Co., Ltd.
Person in charge: Yasuyuki Saito
TEL: 03-3833-3717
E-Mail: yasuyuki.saito <at> swhwc.com