---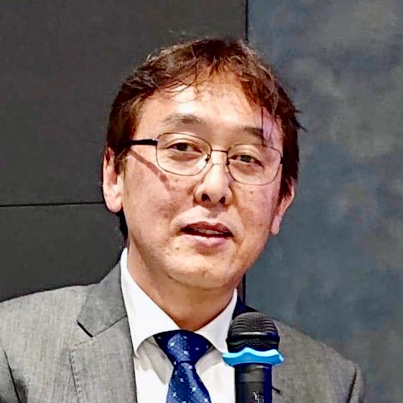 Esperanto Technologies, Inc.: Esperanto delivers high-performance, energy-efficient computing solutions, the compelling choice for the most demanding AI / ML / DL applications. Our founding team, with many decades of processor design and architecture experience, is dedicated to delivering solutions to help drive future computing innovation. The changing, computationally intensive, workloads of the machine learning era mandate a new clean-sheet solution, without the baggage of existing legacy architectures. Esperanto leverages the simple, elegant, open standard RISC-V instruction set architecture (ISA) to deliver flexibility, scalability, performance and energy-efficiency advantages. Esperanto was a Diamond sponsor at RISC-V Day Tokyo 2018.
Eiji Kasahara Eiji is a Sr. CPU Architect for Esperanto's SOC(Supercomputer on Chip). His recent RISC-V association's achievements include Organizer and Program Committee, the planning of RISC-V related translation books, and 2017 and 2018 speaker. Eiji is also famous for his role as an architect of PlayStation3's Cell Broadband Engine (CELL/BE). Eiji was responsible for development of CELL/B.E design, power-performance, semiconductor process technologies in 90nm, 65nm, and 45nm generation SOI process technologies to reduce cost and power as Deputy of STI(Sony-Toshiba-IBM) Design Center in Austin, Texas. Before joining Sony Corporation, Eiji developed NEC SX-5 supercomputer and NEC ACOS4 mainframe computers in Japan.
---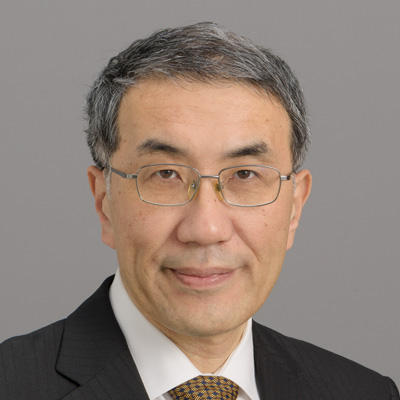 Keio University Faculty of Science and Technology Department of Information Engineering: Keio University Amano Lab researches new computer architecture in Post-Moore Age. Now that semiconductor scalings are stopping, it's important to create new computers that specialize in purpose, reduce power, and dynamically change structure. The feature is not only simulation but also actual LSI chip and board creation, system construction and verification.
Prof. Hideharu Amano started research on computer architecture under the professor Hideo Aiso, Department of Electrical Engineering, and shared memory, cache, switch chip, multiprocessor, reconfigurable system, massively parallel system, router chip, multi-context device, power saving Reconfigurable accelerator, ultra-low power processor, consistent architecture research. It is known for its approach to developing and evaluating real systems to demonstrate ideas. In addition to translating Hennessy Patterson's "quantitative approach", he has held numerous academic committee positions and positions.
---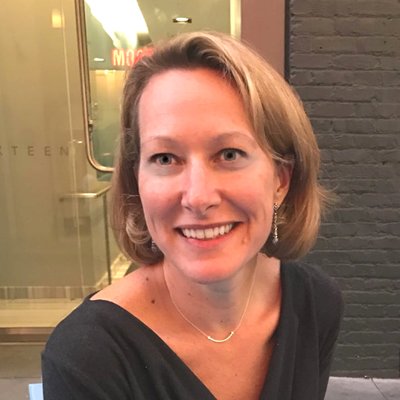 RISC-V Foundation: Founded in 2015, the RISC-V Foundation comprises more than 275 member organizations building the first open, collaborative community of software and hardware innovators powering innovation at the edge forward. Through various events and the Foundation's Workshops, the RISC-V Foundation is changing the way the industry works together and collaborates – creating a new kind of open hardware and software ecosystem. Become a member today and help pioneer the industry's future de facto ISA for design innovation
Calista Redmond is Chief Executive Officer and report to Krste Asanović, Chairman of the RISC-V Foundation Board of Directors. Redmond is responsible for executing the Board of Directors' 2020 evolution plan and driving market growth and adoption of the RISC-V ecosystem around the world.
Redmond brings more than 20 years of senior-level management and alliance experience, with significant open source community experience, to the role. Prior to joining the RISC-V Foundation, Redmond was the Vice President of IBM Z Ecosystem, where she was instrumental in growing the IBM Z Ecosystem. During her 12 years at IBM, she led strategic relationships with chip, hardware, and software providers, system integrators, business partners, clients, and developers, as well as fostered broader industry visibility and engagement. Executing commercialization strategies, technical and business support for partners, Redmond was a dynamic matchmaker for opportunities across the IBM Systems community. Prior to IBM, she was CEO and Co-Founder of Affinity Lab and Co-Founder and CMO of Articulated Impact. Redmond was instrumental in the strategic formation of OpenPOWER as the IBM Director of OpenPOWER Global Alliances as well as elected President of the OpenPOWER Foundation in 2016. Collaborating with key stakeholders, she drove Foundation growth from zero to more than 300 members and launched the first open community for open architecture engaging hardware providers, software developers, and end users.
Her experience with building and leading strategic business models for IBM Systems included working with open source initiatives, such as the Open Mainframe Project, OpenPOWER and OpenDaylight, each contributing to open source models for infrastructure which will be a vital part of the RISC-V Foundation's future.
---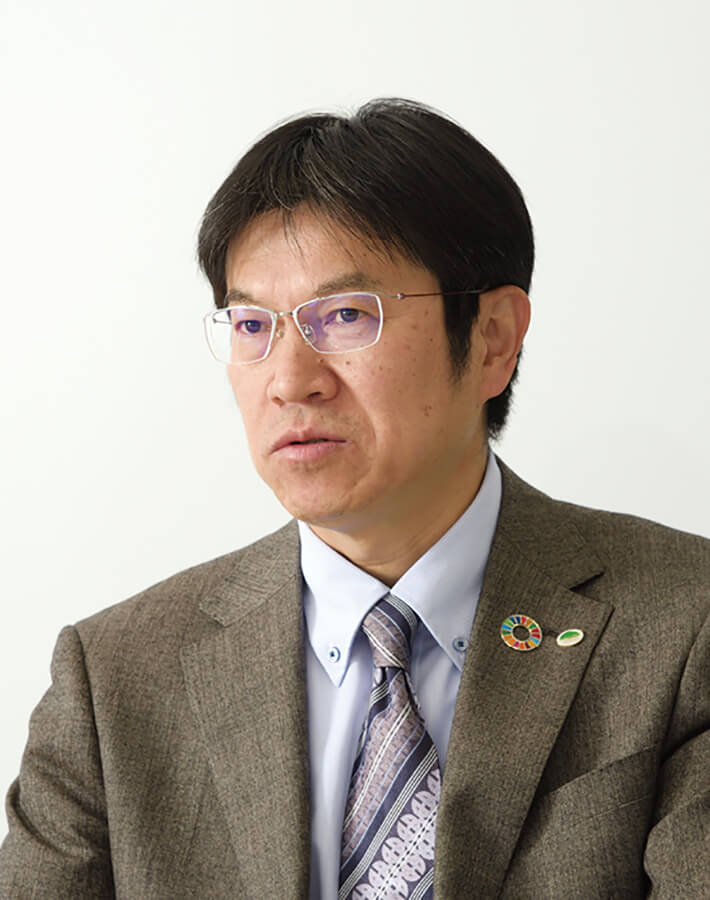 Hitachi, Ltd. is a supplier of electronic systems and equipment, healthcare, information and telecommunication systems, social infrastructures and industrial systems, construction machineries, high functional materials and components, automotive systems, and financial services.
Yuichi YAGAWA is the General Manager of the Central Research Laboratory (CRL), and Deputy General Manager of the Center for Technology Innovation (CTI), responsible for research in digital technology, electronics and healthcare. His background is in computer science, specializing in system architecture, data management, storage system, AI, and human-machine interfaces.
Yagawa began his career as a corporate researcher at Hitachi in 1991, working in human-machine interfaces at CRL. From 2001-2005, he moved to Hitachi America, Ltd. as a senior researcher to develop storage solutions and business, returning to the Systems Development Research Laboratory in 2006. After leading information platform research as a director, he transferred to the RAID Systems Business Division where he proposed new concepts such as Edge-Core and Cloud on Ramp, leading development in system architecture and commercialization of key storage systems such as Virtual File Platform and Hitachi Data Ingestor. Yagawa returned to the research organization as the Head of the Planning Office (2011-2014) and the General Manager of the Information Service Research Center (2014-2015) at the Yokohama Research Laboratory (YRL). He was appointed as General Manager of YRL, and Deputy General Manager of CTI in 2015. He was appointed to his current position in 2017.
Hitachi Presentation Abstract. Hitachi is a global company, with a portfolio that contains not only IT-related digital technologies including artificial intelligence (AI) and big data analysis, but also operational technology (OT) and products. This year, we launched "Kyōsō-no-mori" within the Central Research Laboratory of Hitachi, Ltd. as a new research initiative to accelerate innovation through co-creation for realization of Sustainable Development Goals (SDGs) and Society 5.0.
In this presentation, we introduce examples of social innovation incubated in "Kyōsō-no-mori", which are related to AI, edge processing and new concept computing technologies. Besides, research activities of co-creation with open source community and partners are presented.
---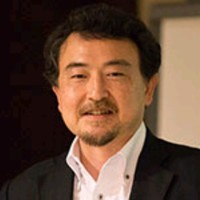 Toyota Motor Corporation is one of the world's market leader of automotive industry.
Kenichi Murata is a project general manager of Connected Strategy at ITS / Connected Division of Toyota Motor Corporation. He worked at Sony before he joined Toyota, and at that time, he was a one of CELL processor architecture board member. Kenichi started his career as a research scientist at Sony Computer Science Laboratories Inc., moved to Sony Corporation and Sony Computer Entertainment Inc. as a systems architect of software platforms of various consumer electronics devices. In 2008, He joined Toyota, and he had been acting as a Global Chief Engineer of in-vehicle multi-media/telematics systems. Kenichi also leads Automotive Edge Computing Consortium(AECC) as a president and chair of board of directors since it was jointly founded by Denso, Ericsson, Intel, KDDI, NTT, and Toyota in 2017, to develop a system architecture which reduces the transmission of the vehicle IoT data to the cloud by analyzing the data in the edge.
---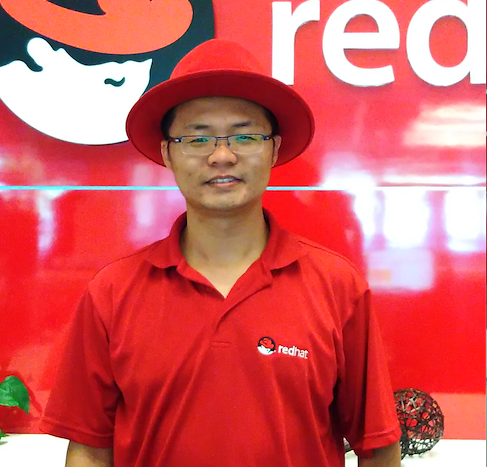 Red Hat (IBM) was acquired by IBM for $ 34 billion in August, 2019. Red Hat (IBM) promotes technological innovations in the server field with Linux-based technologies including containers and Kubernetes, and contribute to the construction of base infrastructure technology in a hybrid cloud environment. Based on the vision of "any app, anywhere, anytime", Red Hat offers a cloud infrastructure as well as open stack that can be used across multiple clouds to enable enterprises to execute mission-critical apps in the cloud.
Wei Fu is an embedded / enterprise Linux developer with industry/ server experience in Linux kernel, driver, BSP and system porting development. Wei Fu recently ported Fedora to RISC-V. Wei Fu is an expert on Reliability, Availability and Serviceability (RAS). Firmware (U-boot, trusted0firmware / UEFI / ACPI) and Linux kernel development, WiFi Security / Encryption and Open Source software projects. Wei Fu is working on Linux kernel and drive mechanism, Fedora/RHEL on ARM64, GRUB, UEFI, ACPI and continuously enriching his knowledge of Linux on Server especially RAS (Reliability, Availability, Serviceability) / EPEL (Extra Packages for Enterprise Linux). Wei Fu's other interest includes IoT, Drone and Bluetooth / BLE.
---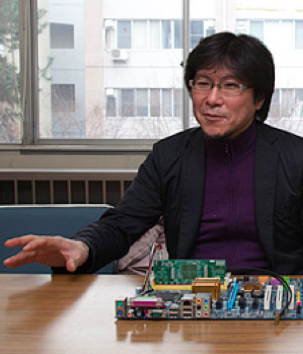 Department of Electrical Engineering and Computer Science, Tokyo University of Agriculture and Technology enables students to acquire the basics of information engineering and electrical and electronic engineering such as computer systems and programming, and the latest data processing technology and artificial intelligence technology. You can also learn about. Through an extensive curriculum, we conduct educational research necessary to create intelligent information systems that are highly compatible with human beings and to build electronic information systems that will support the next generation of information society. Cultivate advanced IT innovation human resources that contribute to solutions. Nakajo Laboratory is conducting research from the viewpoint of hardware design, focusing on applications such as agricultural IoT and artificial intelligence, focusing on the fields of parallel computer system architecture, processor architecture, and reconfigurable computing.
Hironori Nakajo, after graduating from Kobe University's Faculty of Engineering, Department of Electrical Engineering, Mr. Takuo Nakajo completed a degree in electronic engineering from the Graduate School of Engineering. This is after serving as an assistant professor at the University of Illinois, Urbana-Champaign Center for Supercomputing Research and Development (CSRD), visiting research assistant professor at the University of Urbana-Champaign University for one year since 1998. His degree is Ph.D in engineering.
---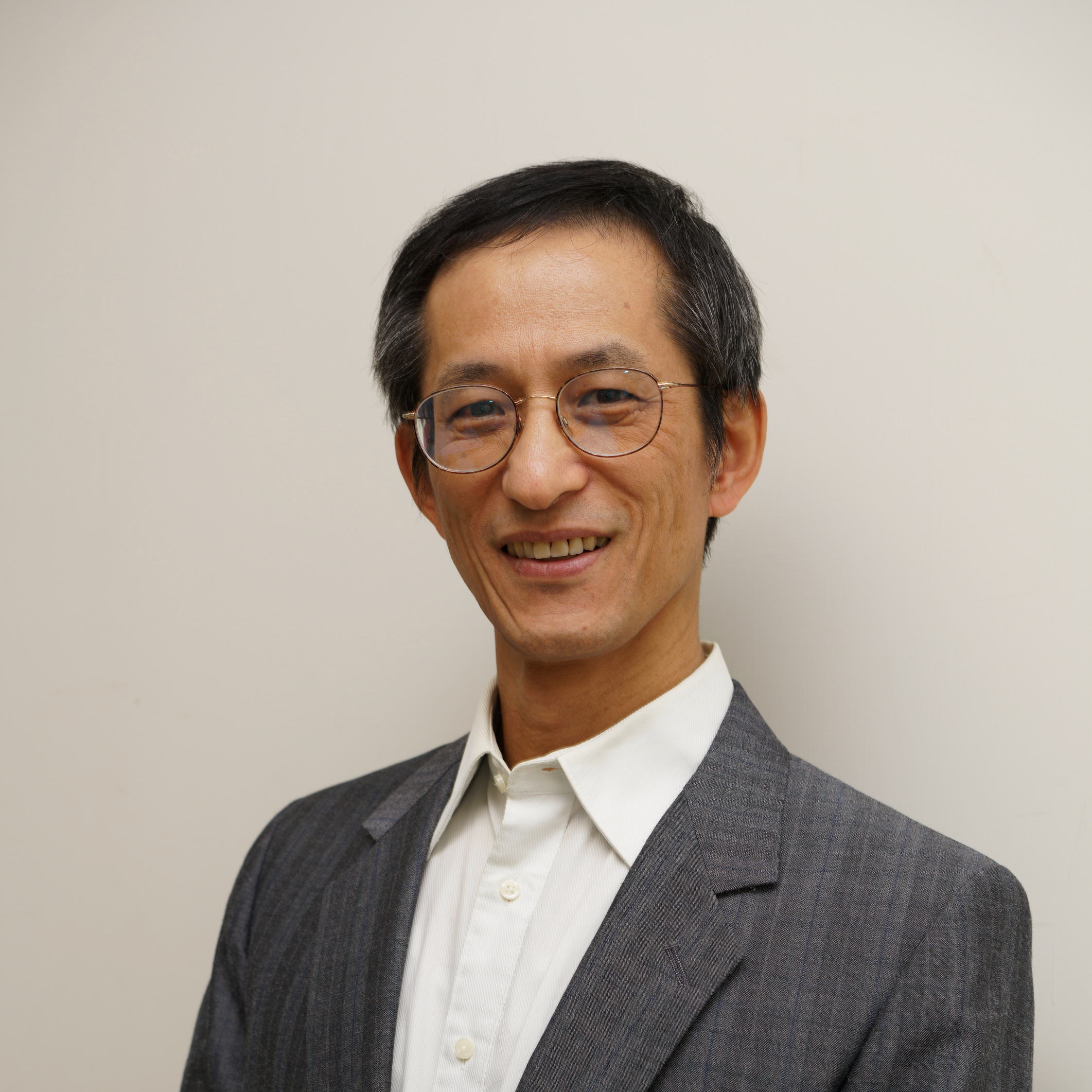 Andes Technology devotes themselves in developing high-performance/low-power 32-bit processors and its associated SoC
platforms to serve the rapidly growing embedded system applications worldwide.
Charlie Su As a cofounder of Andes, Charlie is in charge of product development and technical marketing. He spent over 12 years in the Valley with technical and management positions at Sun, Afara, C-Cube, SGI/MIPS, and Intergraph. He made key contributions to successful processors such as the Sun multi-core multi-threading UltraSPARC T1/T2 processors, the C-Cube high-performance E-series MPEG codec, the MIPS out-of-order R10K processor, and the Intergraph Clipper VLIW processor. Prior to starting Andes in 2005, he led the CPU/DSP development in Faraday Technology as Chief Architect for 2 years. Charlie got his Ph.D. in CS from UIUC, MSCS from NTHU, and BSEE from NTU.
---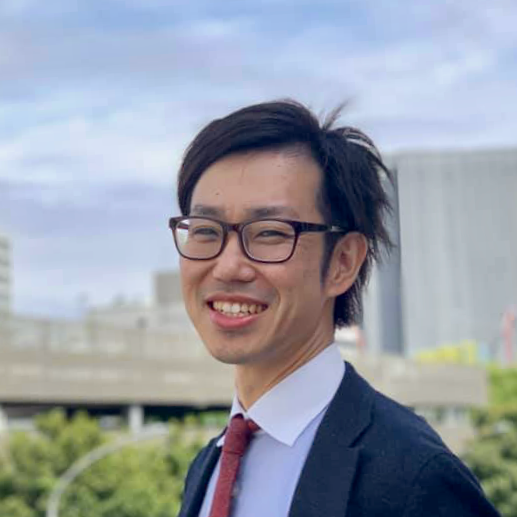 FujiSoft has been supporting embedded development for over 2,000 companies since its establishment in 1970. From requirement definition to production, we provide integrated embedded development services for software and hardware. In addition, Fujisoft handles IP cores, boards, IPCs, SOMs, etc., of manufacturers with the world's most advanced technologies, and offer added value to customers' products.
Tomohiro Himeno has been engaged in the development of in-house original IP cores for FPGAs after over 10 years of commissioned development of embedded software. After that, he established a foothold in sales and marketing and was responsible for alliances and business development with overseas companies. Continue exploring new embedded developments with hybrid knowledge of software and hardware.
---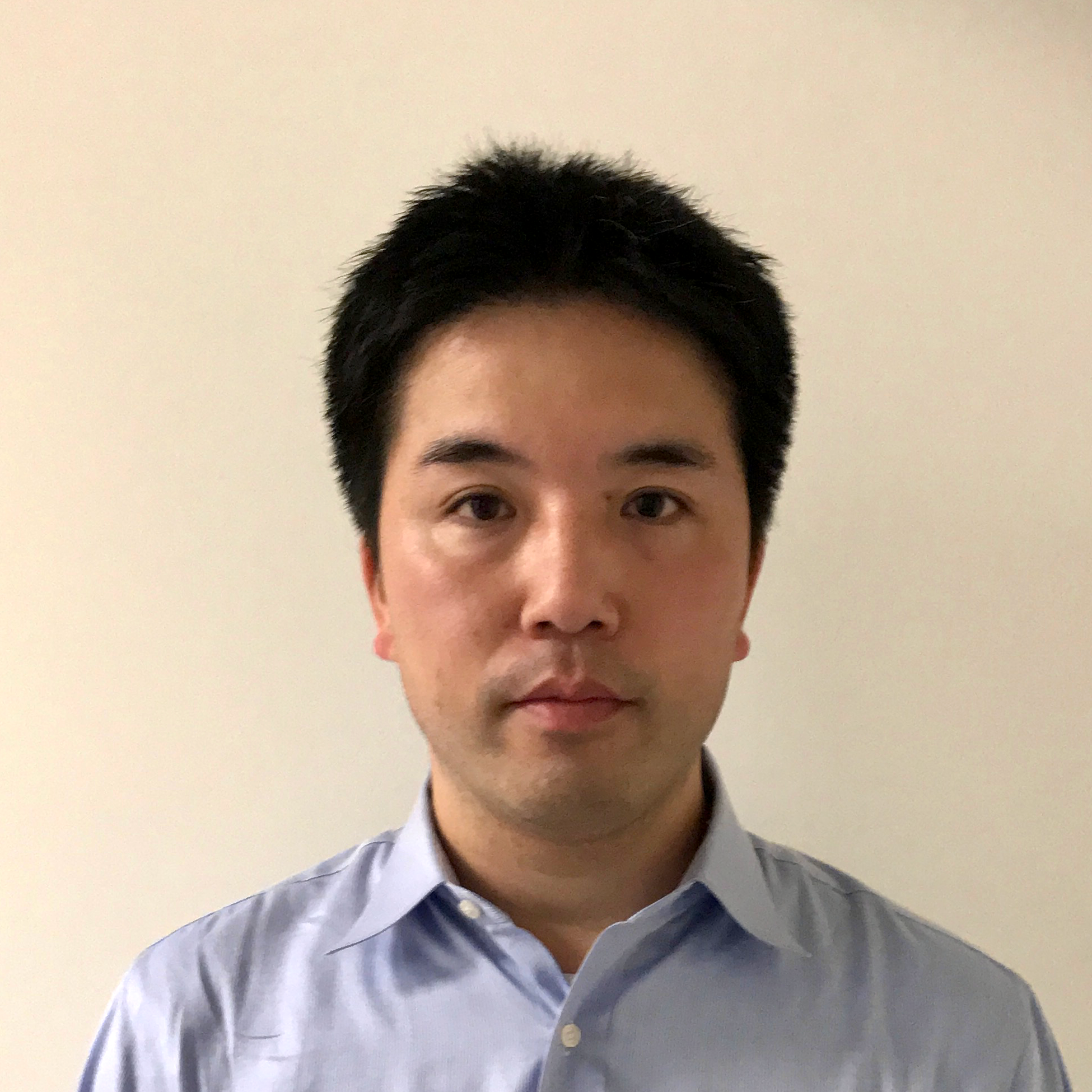 Rambus licenses many semiconductor and system vendors for security IP and high-speed bus interface IP implemented in semiconductors.
Tsuyoshi Hoshino has been in the semiconductor industry for 20 years. After working in semiconductor testers, package / board design, PHY IP development, etc., he worked at Rambus Co., Ltd. in 2007. Since 2011, He has been engaged in sales and technical support for security IP and PHY IP.
---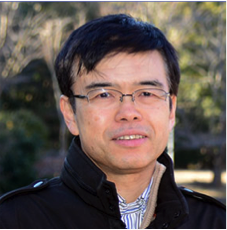 National Institute of Advanced Industrial Science and Technology (AIST) is Japan's largest research institute that comprehensively develops various technologies in a wide range of industrial technologies.
Kuniyasu Susaki belongs to AIST. Kuniyasu completed his undergraduate degree and master's degree (engineering) at the Tokyo University of Agriculture and Technology (TUAT) and PhD (information science and technology), and completed his doctorate at the University of Tokyo. His current research interests include security for operating systems and virtual machine. Kuniyasu made presentations at IEEE HPCC (2016), ICSJWG'14 Fall (conference hosted by DHS), BlackHat SaoPaul'14, EuroSec'12, EuroSec'11, Ottawa Linux Symposium'11, USENIX HotSec'10 and BlackHat'10.
---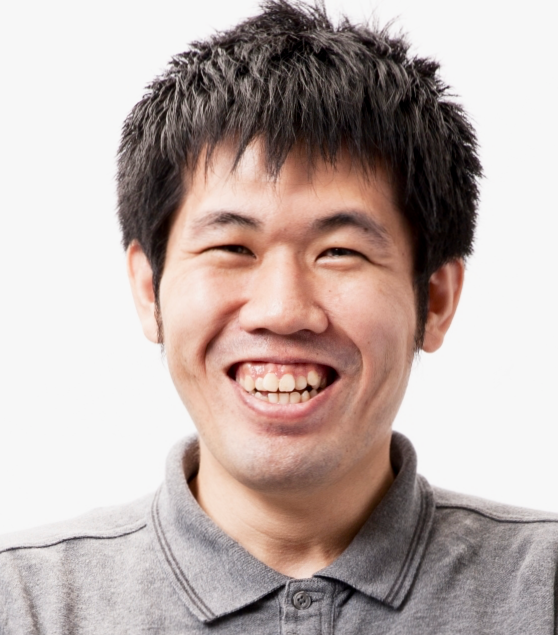 The Shioya Laboratory, Department of Creative Informatics, Graduate School of Information Science and Technology, The University of Tokyo aims to improve the performance of computers and systems, improve power efficiency, and improve security. They conduct a wide range of research from the perspective of applications. Research and development of advanced "RISC-V" CPU "RSD" is underway.
Ryota Shioya graduated from the University of Tokyo with a degree in electronic engineering and completed a doctoral degree at the University of Tokyo Graduate School of Information Science and Engineering. Ryota was an Associate Professor, Department of Information and Communication Engineering, Graduate School of Engineering, Nagoya University. In 2018, Ryota is an Associate Professor in the Department of Creative Informatics, Graduate School of Information Science and Technology, the University of Tokyo. He has received the IPSJ Yamashita Memorial Research Award (2019) and the IPSJ System Architecture Study Group Young Researcher Award (2017).
---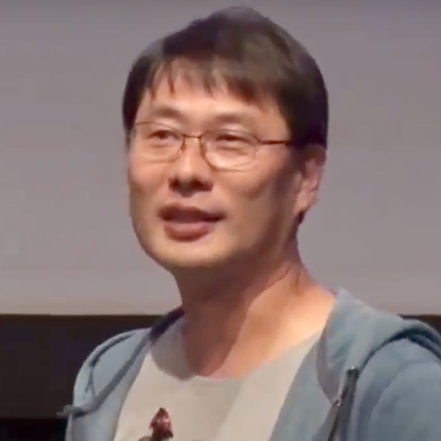 IBM Research – Tokyo is located in Tokyo, the world's largest research institution owned by a private company in IBM's R & D department. Beginning with the opening of the Watson Scientific Computing Laboratory at Columbia University in 1945, today there are 12 laboratories on six continents and other bases in Asia and China and India. Research is conducted in eight fields of behavioral science, chemistry, computer science, electrical engineering, material science, mathematics, physics, and computational biology.
Seiji Munetoh is working on research to make the smallest computer in the world by utilizing the miniaturization of integrated circuits. "Moore's Law" is said to reach its limit in 2021, but on a small silicon substrate of less than 1 mm2 (square millimeter), an SoC(System-on-a-Chip)using a "RISC-V" processor. a-Chip) incorporates functions such as storage (semiconductor memory), communication functions, power supplies, and I / O, and conducts research to flexibly design optimal designs for specific applications. The processor SoC has been successfully downsized to the 200 µm2 (square micrometer) level. Furthermore, we plan to reduce the size of optical communication, wireless communication, solar cells, wireless power supply, various sensors, MicroLEDs, actuators, etc. according to the application.
---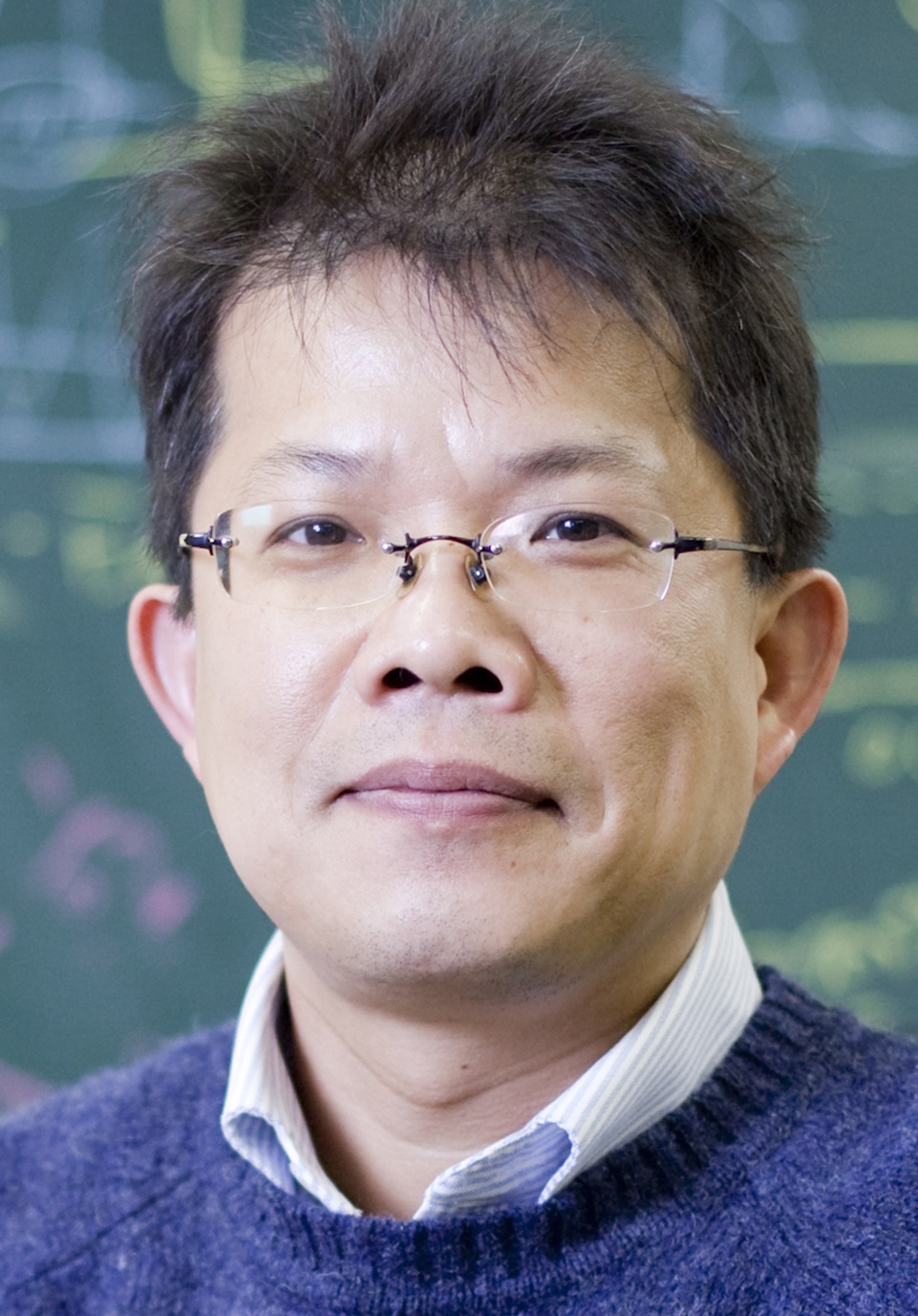 The University of Electro-Communications is a national university in Chofu City, Tokyo, sits in the midst Musashino plain and Forests. Celebrating the 100th anniversary of its founding in 2018, the university aims to create "Comprehensive Communication Science" and "Unique & Exciting Campus".
Professor Cong-Kha Pham is researching hardware system design and implementation using FPGA and integrated circuits. His recent projects includes but not limted to: Research on Low-power data centric sensor network system using energy harvesting power supply. Development of long-distance transmission / miniature equipment for sensor networks using low-power radio, ultra-low voltage device project demonstrating a low-carbon society, research on memory-based information detection systems, hardware system design and implementation using FPGA and integrated circuits, etc. Professor Pham teaches many undergraduate and graduate students and has received numerous paper awards.
---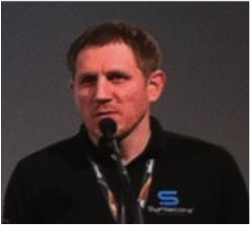 Syntacore is a company consisting of RISC-V processor IP specialist. Syntacore offers flexible and efficient microprocessors designed from clean slate using System Verilog. Syntacre helps customers design their own solutions for IoT, data storage and processing, embedded systems, cognitive, machine learning, and artificial intelligence applications with silicon proven Processor IP, with one of the most extensive applications in the RISC-V ecosystem. An open source SCR1 core with maintenance and support, a straight evaluation manufacturing license, a team with experienced processor design experience Features full service for CPU dedication, workload analysis, ISA design, RTL, tools, SW porting and more are superior characteristics of Syntacore products.
---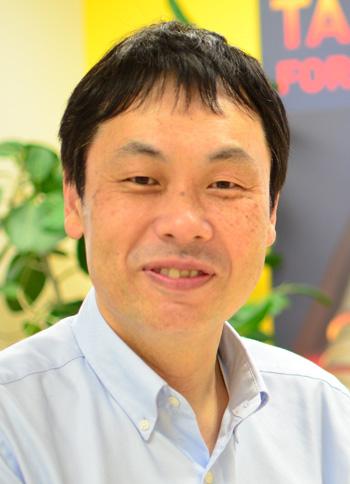 IAR's journey started in 1983 in Uppsala, Sweden with the engineer Anders Rundgren and his launch of the world's first C compiler for the 8051 microcontroller architecture. Since then, our solutions have ensured quality, reliability and efficiency in the development of millions of products built on embedded systems all over world. Today, over 150,000 developers are using our software. IAR took a step forward when we acquired Secure Thingz, a leading provider of security solutions for the IoT.
Shinji Tonoshita has been involved in the development of industrial equipment for over 10 years and has worked as an expert in embedded systems using microcomputers. After joining a tool manufacturer in 2001, engaged in development of debugging support tools such as ICE. Since 2010, he has been focusing on improving the skills and support of engineers who use ARM as an ARM certified training center manager. Incumbent on this job position since 2016.
---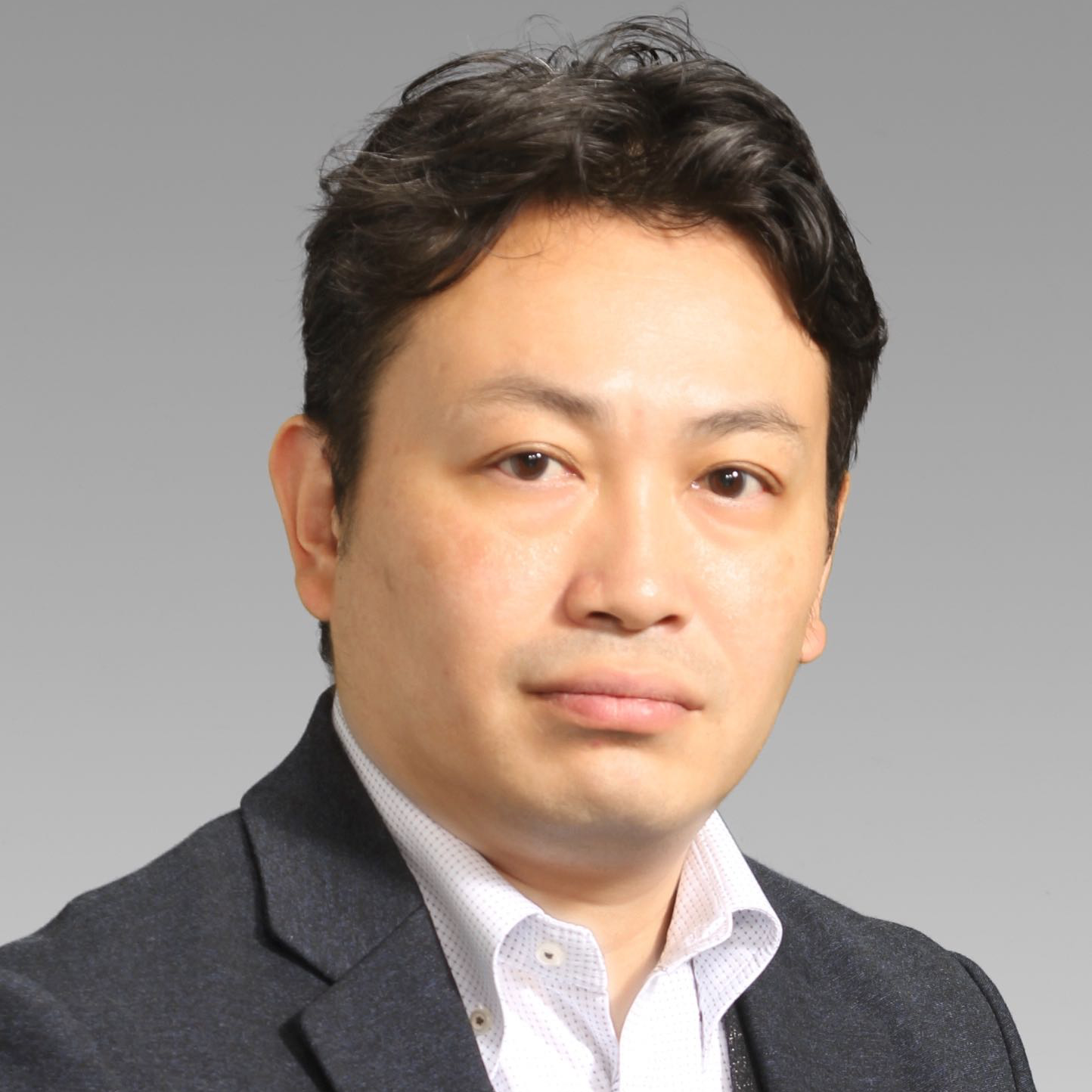 Ghelia Co., Ltd. was established in June 2017 by three companies: UEI Co., Ltd., Sony Computer Science Laboratories Co., Ltd., and WiL, LLC.
With the aim of "realization of a symbiotic environment between humans and AI," we are developing an integrated AI platform that includes an OS and hardware that allows anyone to freely use the latest deep learning technology.
Ryo Shimizu is the president and CEO of Ghelia Co., Ltd. Born in Nagaoka City, Niigata Prefecture. After wandering around the world as a programmer, he founded Ghelia Co., Ltd. together with Sony CSL and WiL LLC. In 2017, and is passionate about creating a "symbiotic environment for humans and AI".
Visiting researcher at the Center for Advanced Science and Technology, the University of Tokyo. Major books include "Programming as an Education (Chuo Koron Shinsha)", "Knowledged Artificial Intelligence (KADOKAWA)", "Programming Baka Ichiyo (Akibunsha)".
---
SiFive brings the power of open source and software automation to the semiconductor industry, making it possible to develop new hardware faster and more affordably than ever before. With our platform for rapidly designing, testing and building RISC‑V-based core IP and chips, we're accelerating the pace of innovation for businesses large and small.
You don't need to be an expert in silicon design to produce custom chips. SiFive's platform makes it possible to design at the system level and create chips that meet your exact specifications without deep pockets or a high-volume guarantee.
Atsushi Ishii is currently Representative in Japan of SiFive,Inc. Prior to SiFive, Atsushi Ishii held a variety of president roles at Carbon Design Systems Japan K.K., Verisity Design K.K., Axis Japan Co. Ltd. with a long track record of very successful and over 30+ year experience of Sales & Marketing in EDA (Electronic Design Automation), Embedded Software/RTOS and IP industries.
---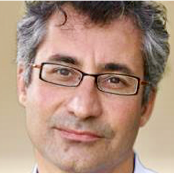 UltraSoC is transforming the development of electronic systems by solving the trickiest problems in cybersecurity, functional safety, system-on-chip design, debug and validation.
Rupert Baines is a 30-year veteran of the global semiconductor and communications industries, and has previously held senior roles in both start-ups and prominent trans-national companies. Before joining UltraSoC he was VP of Strategic Marketing at Mindspeed following that company's acquisition of Picochip (now part of Intel), where he had served as VP of Marketing. His CV also includes spells at first:telecom, Arthur D Little and Analog Devices, where he played a key role in the development and mass-market adoption of digital subscriber line (DSL), the most common broadband access technology in use around the world today. Rupert is a Fellow of the IET.
---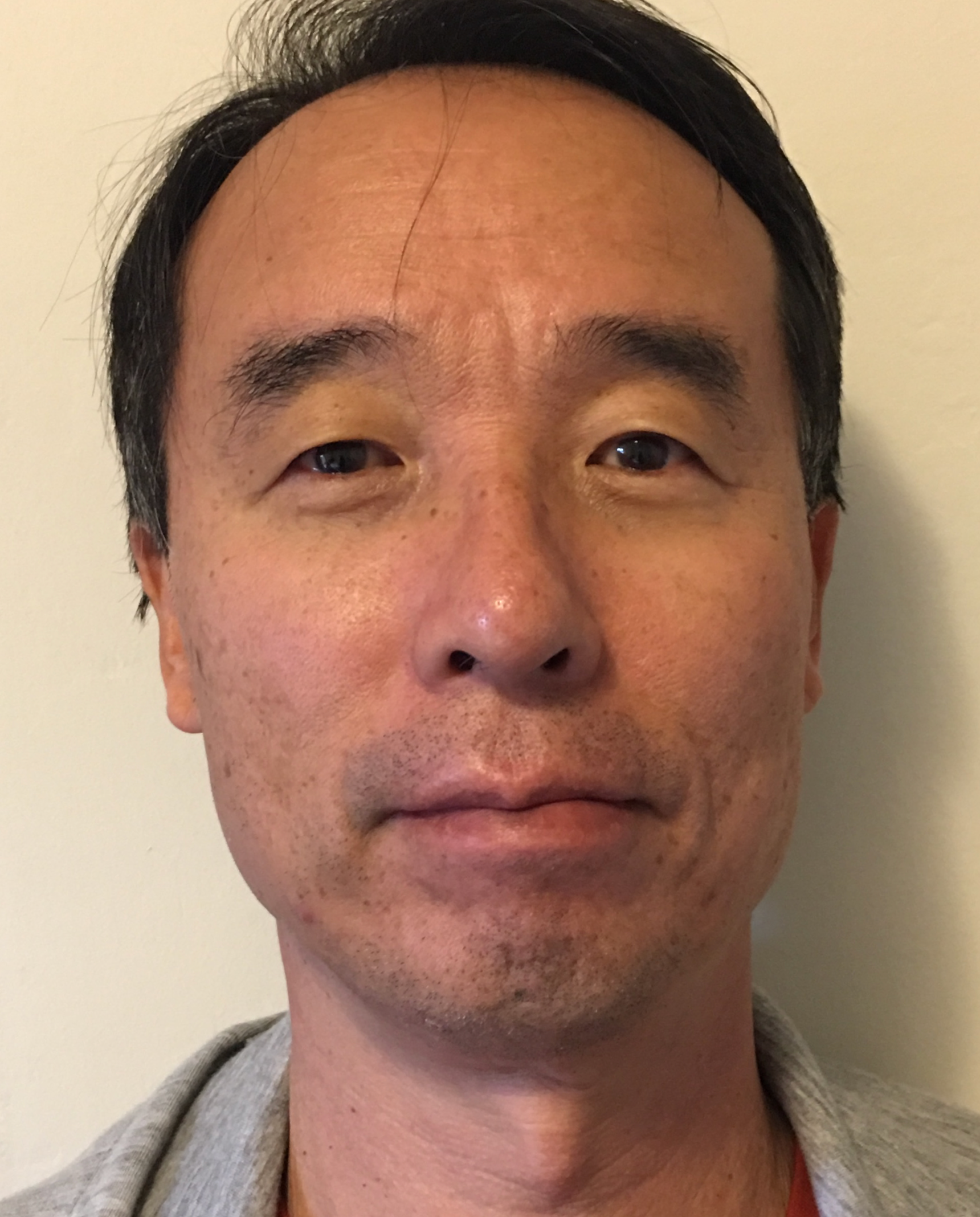 Codasip aims to have the most comprehensive portfolio of RISC-V commercial processor IP in the industry. Codasip's state-of-the-art Codasip Studio tool allows us to continually introduce new cores to market in a timely fashion, giving it a unique competitive advantage. Codasip help customers differentiate their products through processor IP automatically tailored to their specific design and software requirements, and to do so with less cost and risk, even compared to general-purpose components. Codasip Studio dramatically simplifies the process of tailoring a processor solution and delivering potentially enormous performance improvement to customers. Codasip puts the power of Studio into the hands of customers to allow them to tailor their own RISC-V processor that is just right for their applications.
Tomonari Tohara has over 30 years of processor design and business experiences at Digital Equipment Corporation (DEC), Silicon Graphics (MIPS), and Tensilica (Cadence) before joining Codasip GmbH as a senior technical director for marketing and application engineering. Current responsibility includes world-wide marketing of Codasip products and application engineering for North America region. In addition to microprocessor design, worked for SONY USA as senior engineering manager for consumer SoC chip design. Graduate of Kobe University. Lived in Silicon Valley area for over 25 years, travelling world-wide for customer engagements, training and organizing workshop for our technology.
---

Ubiquitous AI Corporation is a "Technology Inventor" that realizes high-performance software with outstanding technical capabilities. Ubiquitous will contribute as a bridge to a better future for customers and society by providing superior solutions. It is a communication software development and licensing company headquartered in Nishi-Shinjuku, Shinjuku-ku, Tokyo, and is the first company listed on JASDAQ NEO.
Takashi Kaneko promotes business centered on "TOPPERS", a real-time OS compliant to μITRON specification, at Ubiquitous AI Corporation including the recently announced RISC-V targeted RTOS product. He has been involved in the real-time OS business for more than 30 years. Takashi worked for an oversea real-time OS manufacturer, AI Corporation, the predecessor of the current Ubiquitous AI Corporation, and a domestic real-time OS manufacturer prior to joining the present position at Ubiquitous AI Corporation.
---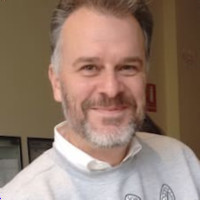 Symbiotic EDA is a company specialized in open source EDA tools. Their offerings include famous FPGA EDA tools such as Yosys and nextpnr which has 10,000 users and formal verification tools.
Edmund Humenberger co-founded Symbiotic EDA in 2017 in Vienna. Edmund takes care about business development, sales and finance at Symbiotic EDA. Prior to Symbiotic EDA, Edmund was at ACS Vienna responsible for all cross border Merger and Acquisition activities in the area of software, IT, electronics, machinery and alike.
---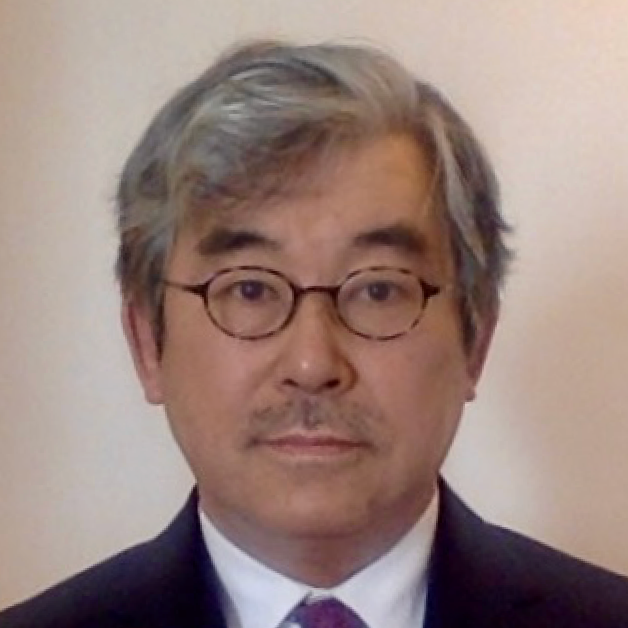 SH Consulting Group (Software Hardware Consulting Group) is a company that supports RISC-V software development and hardware development. We are developing AWS FreeRTOS WiFi client using RISC-V, AI software framework on RISC-V Linux, etc.
Shumpei Kawasaki co-founded SH Consulting in 2013. Currently, he is part of the development team of secure MCUs for 32 / 64-bit RISC CPU platforms consisting of FPGA / SoC. In the 1990s, he was engaged in the development of AI processor "AI32" and SH microcomputer development at Hitachi, Ltd. with the University of Tokyo and Xerox Palo Alto Research Center. Responsible for the settlement of the architectural disputes between Hitachi and Motorola. The newly developed SH microcomputer instruction set (ISA) according to the technical items. Used for chipsets such as Sega Saturn and Sega Dreamcast. His patented architecture of "16-bit fixed-length instruction microcomputer" was adopted by Arm (Arm) for "Thumb Instruction Set" for "ARM7TDMI" and "ARM9TDMI," ARM's monumental success in the 1990s and 2000s. In the 2000s Shumpei worked for Renesas USA and led an engineering project to develop a secure OS, which later became widely deployed in network routers, smartphones, and secure tokens.
---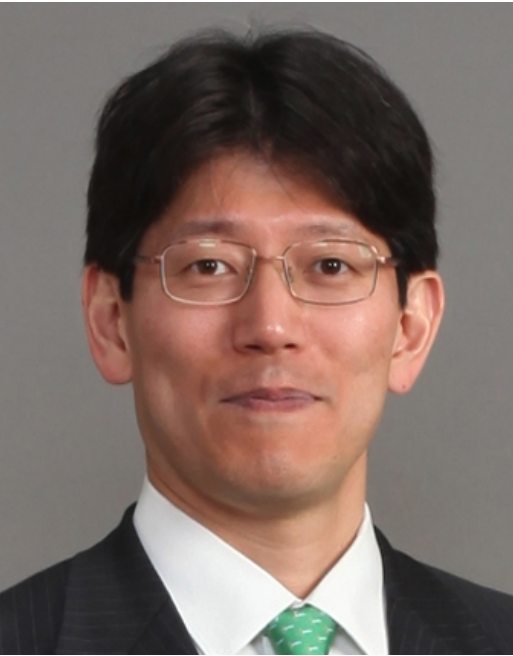 Department of Electrical Engineering, Graduate School of Engineering, The University of TokyoThe Integrated Informatics Course studies integrated circuits such as self-synchronous circuits, image sensors, signal integrity, analog technology, RF, and CAD. It is an educational and research institution that has trained many researchers and graduate students and many excellent researchers emerged from this institution. They are researching integrated circuits such as self-synchronous circuits, image sensors, signal integrity, analog technology, RF, and CAD. It is an educational and research institution that has many researchers and graduate students and trains many excellent researchers. The AI ​​chip design centerwas founded in 2018 by VDEC & AIST with METI & NEDO funds. They provide AI chip design platform for SMEs and startups. We provide EDA tools for engineering samples, verification platforms using logic emulators, LSI-IP for AI chip design, forums, seminars, materials, and chip manufacturing gateways for AI chip design miniaturization processes.
Mr. Makoto Ikeda is a professor at the University of Tokyo and concurrently serves as the University of Tokyo Graduate School of Engineering, Department of Electrical Engineering, Faculty of Engineering, Department of Electronic Information Engineering, and the University of Tokyo Large Scale Integrated System Design Education Research Center. Ikeda's research field is the design and optimization of large-scale integrated circuits. He has been actively contributing to many national and international academic societies. He is also the general manager of the AI ​​chip design center.
---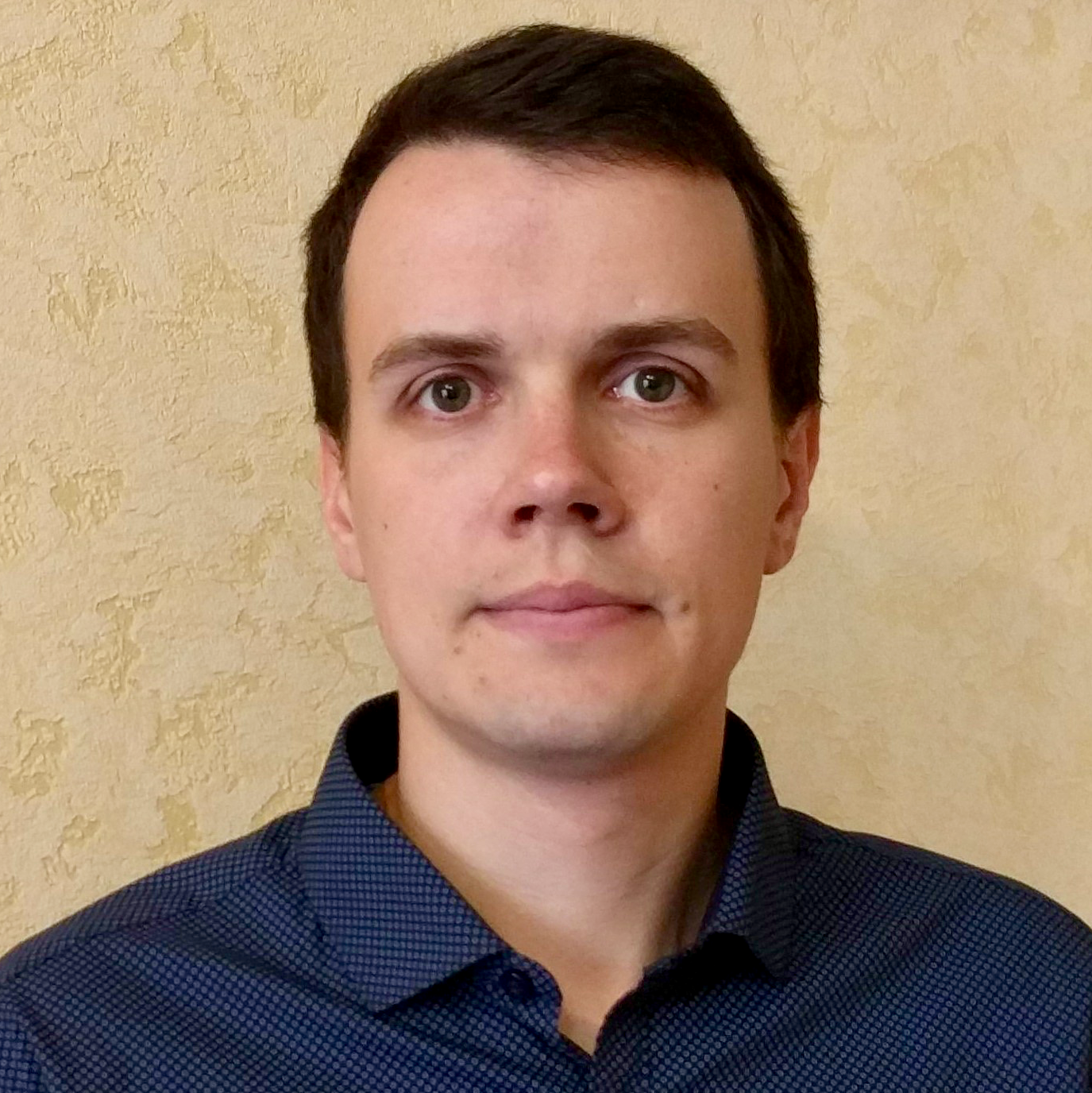 CloudBEAR provides leading performance RISC-V based processor IP solutions to satisfy
application needs of emerging markets such as IoT, AI, automotive, networking and industrial
automation. CloudBEAR offers customer-focused solutions based on configurable and extensible
processor platforms allowing them to overcome design challenges in the next generation silicon.
Denis Ivanov is senior engineer working for CloudBEAR. Denis has 10 years experience in area of digital signal processing, networking, fec and processor design. Denis also has solid background
in software/hardware development for FPGA and ASIC.
---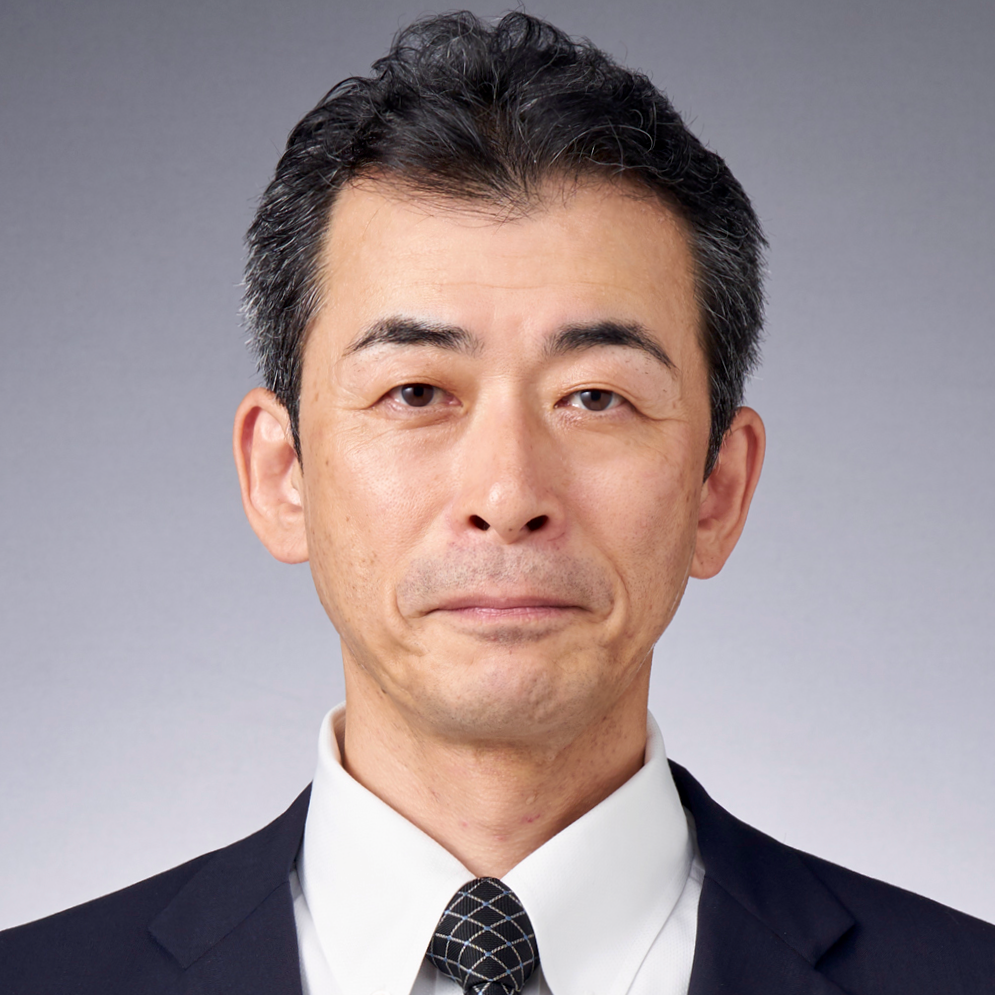 Sony Semiconductor Solutions Group is the global leader in image sensors. We strive to provide advanced imaging technologies that bring greater convenience and joy to people's lives. In addition, we also work to develop and bring to market new kinds of sensing technologies with the aim of offering various solutions that will take the visual and recognition capabilities of both human and machines to greater heights.
Hideki Yoshida presently serves as the Executive Deputy President at Sony LSI Design Inc.
---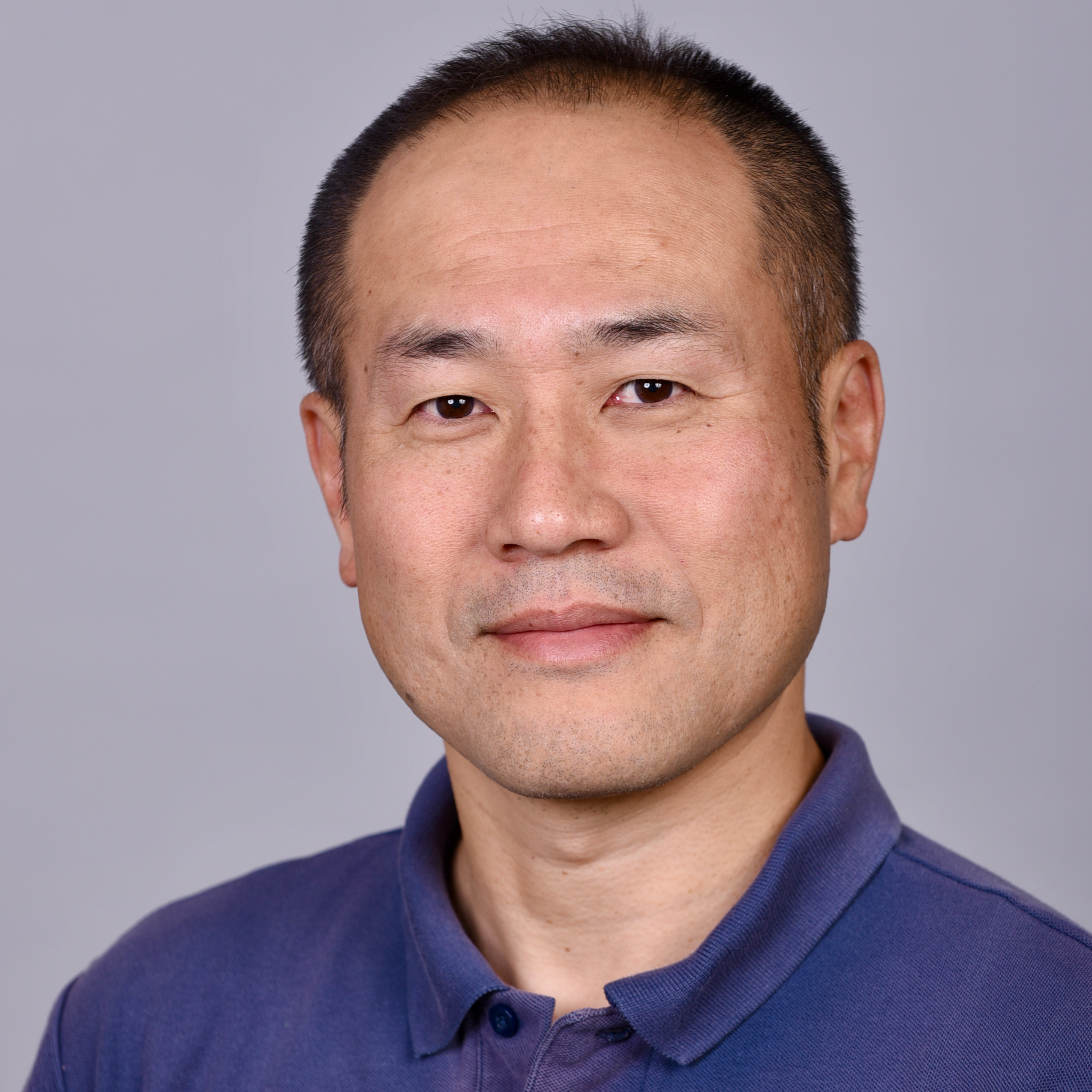 The Linux Foundation is supported by more than 1,000 members and is the world's leading home for collaboration on open source software, open standards, open data, and open hardware. Linux Foundation's projects are critical to the world's infrastructure, including Linux, Kubernetes, Node.js and more. The Linux Foundation's methodology focuses on leveraging best practices and addressing the needs of contributors, users, and solution providers to create sustainable models for open collaboration.
Noriaki Fukuyasu is Vice President of Japan Operations at Linux Foundation. While he has been promoting the adoption of open source technology by Japanese companies, he creates the opportunities to meet global project leaders that encourage Japanese companies to get involved into the global OSS development actively. Also he is working on the localization and community activities.
---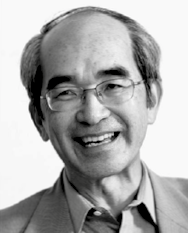 Nidec Corporation consists of 300 group companies globally. Nidec is No.1 comprehensive motor manufacturer in the world. Each group company enhances capabilities and competitive edges, while Nidec continues mergers and acquisitions in segments related to motors. Nidec has grown into the present form in 40 years. Nidec's three guiding principles are: 1. Passion, Enthusiasm, Tenacity, 2. Work hard and smart, and 3. Do now; Don't hesitate; Don't quit.
Yasushi Fukunaga was born in 1950. In 1975, he graduated from Kyoto University with a Master's degree in Electronic Engineering and joined Hitachi, Ltd. Thereafter he engaged in the development of control computer system, human interface, and pen-based computer systems. In 2003, he was General Manager of Hitachi Research Laboratory, and in 2005,he was General Manager of Central Research Laboratory of Hitachi Ltd. In 2012, Fukunaga joined NIDEC Corporation(motor company, and promoted the new motor system named 'Intelligent Motor' which combine high performance micro-controller and Brush-less DC Motor.
---